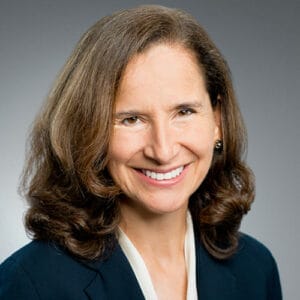 The Financial Industry Regulatory Authority (FINRA)'s head of enforcement, Jessica Hopper, who has served with the US brokerage regulator for the past 18 years, is to step down on 3 February. She will be replaced in the interim by deputy head of enforcement Christopher Kelly as acting head, during the process of selecting a permanent replacement.  
FINRA is a private body, overseen by the SEC, which regulates brokerage firms and exchange markets. Self-regulatory for its members, it writes and enforces rules for the sector as well as examining for compliance with federal securities laws. The agency also provides surveillance and regulatory services for the equities and options markets and administers TRACE (the FINRA-developed Trade Reporting and Compliance Engine), which facilitates the mandatory reporting of over-the-counter transactions in eligible fixed income securities. 
Hopper has been executive vice president and head of enforcement since January 2020, after being named acting head of enforcement in September 2019. She joined FINRA in 2004 as an enforcement attorney, before being promoted to vice president in charge of the regional enforcement program in Washington DC and, in 2016, becoming deputy head of enforcement.  
During her tenure the department brought enforcement actions for a broad range of violations of both FINRA rules and federal securities laws and regulations: including excessive trading, supervision; anti-money laundering, Reg SHO, best execution of customer orders, customer protection rule, operational failures, reporting requirements, test cheating and failures to provide information in connection with an investigation. She also spearheaded the integration of two separate enforcement teams within the organization (one handling disciplinary actions related to trading-based matters found through Market Regulation's surveillance and examination programs, and the other handling cases referred from other regulatory oversight divisions including Member Supervision) which contributed to both greater efficiency and enhanced transparency.  
The agency also issued record sanctions on member firms for systemic supervisory failures under her aegis: including a $57 million fine to Robinhood Financial in 2021 for its role in the meme stock saga, which saw the firm hit with $12.6 million in restitutions to its customers. 

Read more – Meme stock market event: the super-broker gamification business model challenges market infrastructure and risk management
In 2022, the enforcement department also fined Credit Suisse $9 million for numerous operational failures, as well as slapping Deutsche Bank Securities with a $2 million penalty for best execution violations. 

"Jessica has contributed immensely to FINRA's mission to protect investors and ensure market integrity," said FINRA president and CEO Robert W Cook.  
"With Jessica at the helm, the Department of Enforcement returned millions of dollars to wronged investors, vigorously pursued complex cases throughout significant market disruptions, and completed a reorganisation that has fostered an even more efficient and effective enforcement program. I thank Jessica for her steadfast commitment to our mission and her long, exceptional service to FINRA."