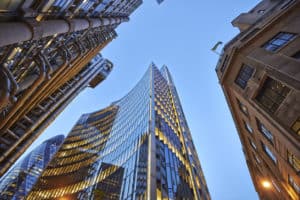 Kepler Cheuvreux has appointed Jean-Pierre Ané as managing director, deputy group general manager, head of business development.
Ané has been promoted to the role, having served at Kepler for the last twelve years, most recently, as deputy head of Kepler Cheuvreux Solutions (KCS).
Kepler Cheuvreux told The TRADE that Ané will develop synergies with Ellipsis Asset Management, which was acquired in January last year from Exane SA, a subsidiary of BNP Paribas group, as part of Kepler's strategy to strengthen its asset management activities
He will report to Grégoire Varenne, group general manager.
Prior to his most recent role at Kepler, Ané served as head of financial engineering and as a structure at Kepler. Before joining Kepler, he spent four years at Credit Agricole CIB as an interest rate and hybrid structurer. Prior to that, Ané spent a year at UBS in a wealth management research position.
As part of his new role, Ané will be responsible for developing new businesses and realising new synergies to reinforce Kepler's growth momentum.
Ané will also continue to be heavily involved in the ongoing development of Kepler Cheuvreux Solutions, alongside his new responsibilities.