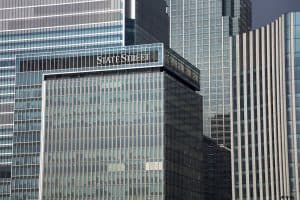 In 2018, two front-office investment software providers found new homes in the form of back- and middle-office behemoths, State Street and SS&C Technology.
Two years later, we are seeing evidence that the billion-dollar deals are paying off, as State Street and SS&C are reaping the rewards of their acquisitions of Charles River Development and Eze Software, respectively.
Following the acquisitions both State Street and SS&C integrated the trading software providers into a new front-to-back investment management solution in a bid to extend their business models to meet client demand.
The offering targeted asset managers, hedge funds and asset owners with the aim of providing a comprehensive platform encompassing market data, analytics and technology solutions.
After two years of stakeholders wondering what the return on investment would be, the past month has seen results for both service providers.
SS&C Technologies announced that has signed up more than 150 clients to SS&C Eze, averaging the onboarding of one-to-two clients per week during 2020.
Meanwhile State Street said in its third quarter results that its own front-to-back offering, Alpha, had been responsible for one-third of new mandates won over the past three months.
In addition, State Street's CEO, Ron O'Hanley, told The TRADE's sister publication Global Custodian that the biggest quarter in terms of deliverables this year would be Q4.
It was 20 July 2018 when State Street announced it would buy front-office, order management system provider Charles River for $2.6 billion. The move was questioned by analysts from both a strategy and price perspective, with criticism and scepticism showing both in the media and the custodian's share price. However, it's recent results will have silenced many of those doubters.
Meanwhile, SS&C Technologies acquired Eze Software in October 2018 for $1.45 billion. The deal for the execution management systems (EMS) and order management systems (OMS) provider added 1,050 employees in 15 offices and more than 2,500 clients across five continents to SS&C Technologies.
Custodian banks and some fund administrators have shifted their focus to front-office services in recent years as they expand their business model and look to provide data to their clients which can aid the investment process.
While a number of asset servicing providers have deployed front-to-back offerings over the past couple of years, State Street and SS&C were the two players who chose to acquire part of their front-office offering as opposed to building or partnering. 
State Street's custodian rivals – Citi, JP Morgan, Northern Trust, BNY Mellon and BNP Paribas Securities Services – have each signed their own variation of an alliance with BlackRock's Aladdin business in response to the trend.
Each custodian is looking at front-to-back offerings with an open architecture model for maximum benefit. However, State Street has always been adamant that its ownership of the front-office aspect of the offering sets it apart.
The recent results have certainly shown that the acquisition route has been beneficial to the two asset servicing providers with more deals expected in the near future.