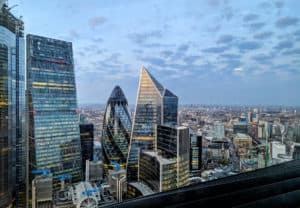 Hedge fund Citadel has selected an internal candidate to replace retiring international equities trading head, Paul Donnelly, The TRADE can reveal.
Hong Kong-based Citadel equity trader Roshan Rummun is set to replace retiring international trading head Paul Donnelly when he steps down, according to a source close to the company.

Rummun originally joined Citadel in 2007, spending two years as a trader before departing for a brief three-year period to serve as head of trading at LionRock Capital, and then returning to Citadel, where he has been a trader since 2012. He began his career in 2005 as a trader at JP Morgan, also based in Hong Kong.
Also prepped to plug the gap left by Donnelly is former Lombard Odier equity trader, Liam Stone, The TRADE understands, who will use his extensive European focused equities experience to serve Rummun in a senior capacity. Stone has been with Lombard Odier for the last seven years trading EMEA long and short and long only equities. Prior to joining Lombard, he spent 11 months at Heitman as a European equities trader, and five years at Mirae Asset Global Investments as a trader and later as a head trader, also in European equities. Stone is expected to join Citadel in Q4 of this year, The TRADE understands.
The pair will fill the shoes of departing Donnelly who has been with Citadel for the last 10 years, spending the last year and a half as its international head of trading. Previously in his career, Donnelly spent six years at JP Morgan Chase, four years at Williams Trading, and one year at Outset Global in trading focused roles.

Citadel confirmed the appointment of Rummun but declined to comment further.