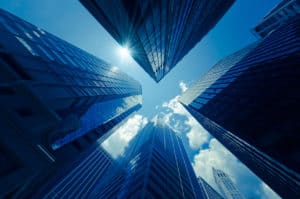 Citi has appointed a former Bank of America and JP Morgan executive as its new head of markets for France, Belgium and Luxembourg.
According to an internal memo seen by The TRADE, Cecile Gambardella has joined Citi after spending the last 11 years with Bank of America, most recently heading up its FICC FraBeLux business and leading the senior client relationships for markets in the region, as well as the Netherlands and Switzerland. She was also responsible for its fixed income solutions business in Italy.
Prior to joining Bank of America, she spent six years at JP Morgan also focused on FICC in a structuring and sales focused role.
In her new role at Citi, she will be based in Paris and responsible for its full suite of cross-asset markets products and solutions.
"Our markets country heads provide regional leadership and governance in full partnership with our product areas," the internal memo said.
"They deliver a client-centric model, leveraging the full range of markets products across all customer segments including investors, corporates and public sector clients, and create the people strategy to attract, develop and retain outstanding talent."
Her appointment follows several other senior additions made by Citi to its various leadership teams over the last year including a new head of FX strategy from Lombard Odier earlier this month and a new head of high touch equity trading for EMEA developed markets in London in November last year.
The bank's chief executive laid out a radical revamp plan in its Q4 earnings call following a 26% drop in profits.
Among the changes on the institutional side, is a shake-up of Citi's reporting structure with the introduction of a brand-new services unit. "We will begin reporting under three units: services, banking and markets," revealed chief executive Jane Fraser in January.