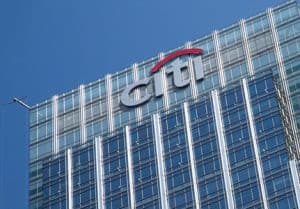 Citi has appointed the former head of FX strategy at Lombard Odier Wealth Management to take up the same role for its European business, The TRADE can reveal.
According to an internal memo seen by The TRADE, Vasileios Gkionakis has been appointed head of European FX strategy at Citi after serving for three years in the same role at Lombard Odier Wealth Management.
In his new role, Gkionakis will be responsible for covering European G10 currencies including identifying currency thematic drivers and tactical opportunities.
Prior to joining Lombard Odier Wealth Management, Gkionakis was the co-head of strategy research and head of foreign exchange strategy at UniCredit Bank Research, based in London.
He also previously operated as an emerging markets strategist and economist at Bank of America Merrill Lynch also based in London and as a research director and portfolio manager at Fulcrum Asset Management.
His appointment follows a string of other senior new additions to Citi's team over the course of the last few months.
In the last few months of 2021, the bank appointed three new executives to its cash equity team in London, expanded its Paris trading floor with a new Europe markets head, and bolstered its prime brokerage team in EMEA with a former Credit Suisse individual.
It also named a new head of institutional digital assets amid plans for swathes of new hires and appointed a new head of high touch equity trading for EMEA developed markets.