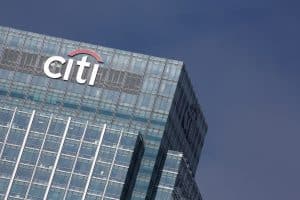 Citi has poached a senior sales specialist from Bank of America Merrill Lynch (BAML), the latest in a string of hires by the bank to bolster its equities business.
Juliette Nichols joins Citi's cash equities specialist sales team as a director covering financials in London and will report to head of European specialist sales, Keval Patel, according to an internal memo seen by The TRADE. 
Nichols has more than 10 year's industry experience, having previously been a director at BAML covering pan-European sales within the investment bank's equities division. She has also held senior sales roles at Credit Suisse, ING and JP Morgan.
Citi has made efforts to bolster its equities sales and trading teams this year with several senior hires from its competitors, in particular from BAML.
In March, Citi re-hired Michela Ferrulli as head of equities sales and sales trading for Central & Eastern Europe, Middle East and Africa (CEEMA) from BAML where she spent more than seven years.
The investment bank also created new roles within its European electronic trading team with the addition of Joseph Sidibe, also formerly with BAML, as senior salesperson within platform sales with a focus on electronic trading solutions for institutional clients.
Other senior trading hires at Citi include last year included Lorenzo Lecessi from JP Morgan to head UK and Ireland equity derivatives and cross asset solution sales, and Christophe Pochart from BNP Paribas to co-head North American equity derivatives sales and to head the multi-asset group for the Americas.
Citi also hired Brian Armstrong who joined the bank last year from BAML to become head of European hedge fund derivatives sales in EMEA.