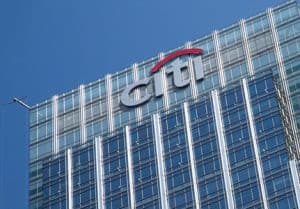 Citi has promoted one of its most senior rates traders to lead the North American markets and securities services business.
Deirdre Dunn, who has headed the bank's group of 10 rates business in North America, will also oversee the region's markets and securities services division.
With her new duties, she will help set the strategy for the region working with Citi's legal, compliance and risk teams, as well as the global and regional-trading and securities services product heads.
Dunn replaces Lee Waite, who was recently appointed chief executive officer of Citi's Japanese securities and banking units in June.
"Deirdre's breadth of product knowledge across multiple sales and trading functions will be a tremendous asset in this role," said Paco Ybarra, global head of markets and securities services, Citi.
"As head of North America markets and securities services, Deirdre will work as a key partner to the global and regional product heads in defining and executing the regional strategy, managing the regional North American roles and matrix managing the product roles."
Dunn joined Citi in 2011 as head of one of the mortgage trading desks, before being promoted to US head of rates sales.
It is the latest reshuffle for the business, after Citi relocated Cedric Pauwels, its former head of European sales for G10 rates, credit and SGM, to New York to lead prime, futures and securities services (PFSS) in the region.
Pauwels replaced Shamir Khaliq, the former North America regional head of investor services, who now focuses solely on his role as global head of direct custody and clearing.