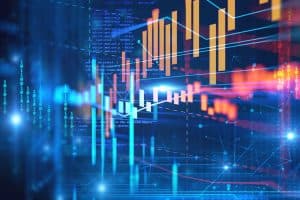 CME Group's launch of secured overnight financing rate (SOFR) First for Options, which aim to accelerate the growth of SOFR options trading, has been applauded by the Alternative Reference Rates Committee (ARRC).
This initiative falls in line with supervisory guidance and the ARRC's suggestion to immediately suspend entering into new LIBOR contracts, as well as the SOFR First recommendation given by the Commodity Futures Trading Commission Market Risk Advisory Committee.
SOFR First for Options will aid in the transition of the exchange-traded options market, which is one of the last major markets which needs to move away from US dollar (USD) LIBOR before it is phased out in mid-2023.
CME Group announced that, as part of its SOFR First for Options initiative set for June and July, it will take additional steps to build on the growth previously observed in SOFR futures to enhance SOFR options trading based on a deep and liquid marketplace.
This will include providing a market-wide fee waiver for SOFR options in June and July, as well as enhanced market-making incentives to help improve liquidity across all venues during this period.
In addition, CME Group will sunset the listing of long-dated quarterly Mid Curve and Eurodollar options which will be replaced by SOFR options upon expiration.  
"Moving exchange-traded options to robust reference rates like SOFR is essential to accomplishing a successful transition away from US dollar LIBOR," said John C. Williams, president of the Federal Reserve Bank of New York and co-chair of the Financial Stability Board's Official Sector Steering Group.
"This initiative will play an important role in accelerating growth in SOFR options trading, so that we can use the final 12 months until LIBOR ends to focus on addressing legacy contracts."
SOFR futures and options liquidity has grown substantially since the beginning of the year, with SOFR futures open interest (OI) surpassing 5 million contracts on 22 April for the first time. Elsewhere, SOFR options OI surpassed 2 million contracts for the first time on 3 May.
"Building on the success of previous SOFR First initiatives, we are pleased to work with the marketplace to make it as attractive as possible for all market participants to adopt SOFR options for new, short-term, U.S. dollar interest rate risks best managed using options," said Sean Tully, senior managing director, rates and OTC products at CME Group. 
"Since the start of LIBOR transition, CME Group has worked tirelessly with our customers, regulators, the ARRC and the entire US dollar interest rate community to build the products and infrastructure needed to ensure long-term, seamless continuity of the estimated $220 trillion in derivatives, cash and loan market products tied to USD LIBOR today."