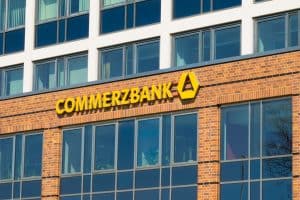 The European head of corporate credit trading and credit flow trading at Commerzbank has left the company for a new role with TD Securities to build out the firm's credit franchise in Europe.
Brian Jensen spent just over three years with Commerzbank, but has worked in fixed income markets for almost 20 years in various trading roles at major institutions.
Between June 2011 and September 2014, he worked at Mizuho International as a senior trader for fixed income credit trading, building out the bank's electronic trading platform and relationships with tier one institutions.
Other roles Jensen has held in the past include senior dealer at Nordea Markets and vice president for market making on corporate bonds and credit default swaps at ING.
Commerzbank declined to comment on Jensen's departure, but he has now joined Canadian-based investment bank and financial services provider TD Securities as a credit trader in London, according to his LinkedIn profile.
"I'm very pleased to announce that I have joined TD Securities, London to help build out a strong European Credit Franchise. TD Securities already have a strong Global USD Credit franchise and I'm excited for the opportunity to leverage on that in my new role," Jensen said in a social media post.  
"I had a very warm welcome from an enthusiastic and driven team and I'm sure we will excel in the months to come. Looking forward to re-connect with old clients and build long lasting relationships with new ones. Onwards and upwards!"
Commerzbank has seen a strong first half of the year, with net profits of €272 million in the second quarter following a €640 million loss last year after a major restructuring of the business.
Germany's second largest bank has also agreed to sell its equity markets and commodities business to Societe Generale. The agreement includes the bank's investment and flow products, and asset management franchise globally.