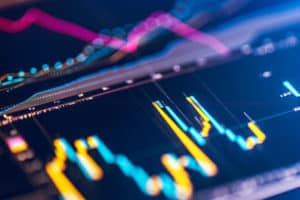 Cowen Execution Services Limited (CESL) has selected big xyt to strengthen its European equities trading platform and offer clients additional liquidity opportunities.
Smart data and analytics provider big xyt will offer the Cowen subsidiary metrics and dashboards, including its Liquidity Cockpit, which will help its clients navigate Europe's increasingly complex equities markets.
"The enhanced visibility of the marketplace enables us to provide unique liquidity opportunities for our clients, which is key to supporting our rapidly expanding European equity execution business," said James Baugh, head of European market structure at Cowen.
In November last year, big xyt partnered with ETFbook to improve transparency in European ETF/Ps. The new partnership looked to make it easier to identify available products across any segment or exposure.
The data and analytics provider's Liquidity Cockpit has also seen increased interest in the last year, with pan-European equities and exchange traded fund (ETFs) exchange, Equiduct, becoming the latest exchange to implement it in September last year.
"We're pleased to add Cowen Execution Services to our growing list of international sell-side clients, which is continued evidence of the market's need for innovative data analytics solutions to deliver tangible benefits for the industry," said Mark Montgomery, head of business development at big xyt.
"Furthermore, James' well recognised expertise in market structure enabled us to collaborate to provide Cowen access to unique insights for their clients."