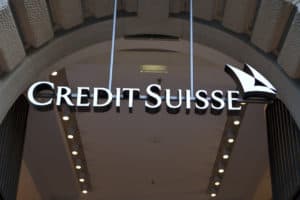 The broker-dealer businesses of Credit Suisse and Nomura have settled US listed equities trades on a same-day settlement cycle on blockchain-based securities settlement platform Paxos. 
The exercise between Credit Suisse and Instinet occurred at 11am Eastern Time (ET) and settled at 4:30pm ET, demonstrating the ability for firms to execute and settle trades conducted throughout the day. 
"Innovation in blockchain technology is incremental. We're excited to make progress in forging a path to faster settlement times at lower costs in public equities," said Emmanuel Aidoo, head of digital assets markets at Credit Suisse.
"These advancements will ultimately benefit the broader market as more firms join the platform. We're pleased to work with Paxos and Instinet to advance this technology, which will help unlock capital, increase liquidity and reduce risk over time." 
The move comes at a polarising time in the US equities market where experts and commentators have fiercely debated the merits of T+0 settlement versus T+1, following the GameStop and Robinhood incident earlier this year which has ramped up market pressure on reducing settlement times.
The saga resulted in widespread calls – led by Robinhood's CEO – to consider a T+0 settlement; however, this has been quickly rejected by the DTCC and other industry experts due to the removal of liquidity and risk-mitigating benefits of the netting system currently in place.
DTCC has since released a two-year industry roadmap for shortening the settlement cycle for US equities to one business day after the trade is executed.  However, Paxos has proclaimed that a more modern market infrastructure that utilises blockchain technology will be able to overcome the inherent inefficiencies and costs in the trade lifecycle. 
"Settlement in US equities is opaque and laden with unnecessary delays, capital costs and expenses. We are working hard to improve settlement for the benefit of all market participants," said Charles Cascarilla, CEO and co-founder of Paxos. 
"An upgraded settlement system can create safer, fairer and more open capital markets that foster innovation. Modern technology makes the risks of the current system obsolete while also enabling greater trading liquidity with greater ownership transparency."
Paxos Settlement went live with the service last year, with Credit Suisse and Instinet becoming the first two firms to join the platform.
The New York-based company claims it marks the first live application of blockchain technology for the US equities market and enables the simultaneous exchange of cash and securities to settle trades. Paxos launched the service under no-action relief from the US Securities and Exchange Commission (SEC), and it hopes to secure full clearing agency registration this year.
"We are committed to remaking the process of settlement in US markets. We'll introduce significant financial benefits and achieve operational efficiencies with blockchain technology that will facilitate an open financial system. With Paxos, all market participants stand to benefit from improved settlement," added Cascarilla.