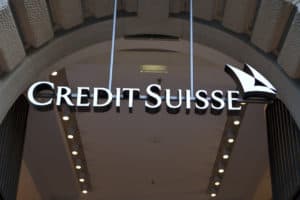 Credit Suisse has outlined its strategy to resize its prime services business after suffering a $5.5 billion loss from the collapse of US hedge fund Archegos Capital.  
 The Swiss bank stated in its first quarter 2021 earnings that it is undertaking an extensive review of the business, where it will focus on its underlying risk positions and the types of hedge fund clients it services.  
 It said the strategic review will aim to de-risk and resize its prime brokerage and prime financing unit, with a primary focus on serving its most important franchise clients. 
 The bank added the fallout of the Archegos Capital collapse and the resizing of the prime services business will likely have an impact on its second quarter earnings, as it looks to reduce its investment banking leverage exposure by at least $35 billion, accounting for a third of its total exposure.  
 "Our results for the first quarter of 2021 have been significantly impacted by a CHF 4.4 bn charge related to a US-based hedge fund," said Thomas Gottstein, CEO of Credit Suisse. "The loss we report this quarter, because of this matter, is unacceptable. Together with the board of directors, we have taken significant steps to address this situation as well as the supply chain finance funds matter."
"Among other decisive actions, we have made changes in our senior business and control functions; we have enhanced our risk review across the bank; we have launched independent investigations into these matters by external advisors, supervised by a special committee of the Board; and we have taken several capital-related actions." 
Credit Suisse has exited about 97% of its exposure to Archegos and expects an additional $654 million hit in the second quarter, taking its total loss from the collapse to about $5.5 billion.  
Throughout April, Credit Suisse has let go many of its most senior risk and prime brokerage executives as a result of the Archegos saga.  It was recently announced that its co-heads of prime brokerage, John Dabbs and Ryan Nelson, will step down immediately while assisting Credit Suisse through mid-May for an orderly transition.  
Roger Anerella has been appointed as interim head of prime services, while Doug Crofton was made head of Americas cash with responsibility for execution and advisory sales and Stuart McGuire put in a similar role for Europe, Middle East and Africa. 
Earlier this month, the bank also said its chief risk officer, Lara Warner, would leave and Paul Galietto, head of equities sales and trading, would also step down.  
According to a report from Bloomberg Ryan Atkinson, head of credit risk for the investment bank; Ilana Ash, head of counterparty credit risk management for that unit and Manish Mehta, head of counterparty hedge fund risk, are also among those that are understood to have left.