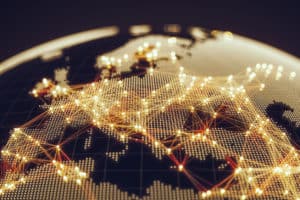 The Czech Presidency has signalled a massive U-turn on dark trading as part of its proposed Mifid II amendments, with a new compromise tabled on Monday following a working group meeting last week.
In the latest iteration, the presidency has proposed keeping double volume caps – this time at a simplified rate of 10% to curb dark trading – in return for a relaxation in the rules around midpoint trading for systematic internalisers. Previous regimes have suggested a clamp down on the quasi-dark venues by imposing new minimum thresholds: however, the proposal currently being assessed by EU member states suggests allowing midpoint trading on SIs for any size trade.
In its earlier proposal, the Czech presidency – to the dismay of industry associations such as the Federation of European Securities Exchanges (FESE) – had originally suggested more of an alignment with the UK's Wholesale Markets Review proposals to relax rules around dark trading by scrapping DVCs for a pool of stocks to assess the impact on price formation. The new suggestion of much higher cap and an easing off on SIs marks a notable change of heart.
In terms of a consolidated tape and payment for order flow (PFOF), Monday's proposal marks yet another reversal. The new Czech proposal suggests a consolidated tape that includes post-trade data and the best bid and offer at the time of transaction. This pre-trade element had originally been included as a mitigating tool for the allowance of PFOF.  
However, in the proposal tabled earlier this week the Czech presidency has – instead of allowing PFOF – suggested an exemption-based ban on the practice whereby member states will have the individual power to implement a ban. The new compromise does not remove the pre-trade element from the overall tape proposal, despite the suggested PFOF ban.
Some participants are already arguing that this patchwork approach to regulation in Europe is the opposite of the intentions behind a single market.

"It's a very recent U-turn which in our view has some value as we support a ban on PFOF but we are not supportive of the exemptions for member states," Nicolas Rivard, head of advanced data services at Euronext, told The TRADE.

"There is already a proposal for an exemption for smaller exchanges on the consolidated tape. When you look at CMU it's damaging from our viewpoint. Some markets will have their data in the tape, some will not. Some will have PFOF, others will not. It's a fast U-turn with very little time for a proper impact assessment on EU Capital market, this deserves giving member states addition time to reflect."
EU member states are currently in a 'period of silence' and now have the opportunity to either come out in opposition of the compromise or remain silent by 2 pm CET today.