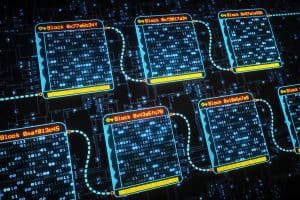 A corporate challenger bank project using blockchain technology has appointed a senior executive from Deutsche Bank to lead the company as its chief executive.
The Founders Bank confirmed in a statement that Kenan Altunis will take on the role early next month upon completing his commitments with Deutsche Bank.
Altunis most recently served as global co-head of the institutional client group within Deutsche Bank's corporate and investment bank, where he oversaw a team of more than 1000 people, and managed relationships with the bank's largest institutional investors. He is also considered a specialist in FX institutional sales, having served as global head of institutional FX sales at the bank.
"I'm excited about this segue in my career from managing traditional banking to building a world-class corporate challenger bank," Altunis commented. "We will focus on servicing technology companies who find accessing and using existing financial services difficult and cumbersome. These will include companies in emerging technologies, such as blockchain and crypto."
The Founders Bank, which is based in Malta, aims to become the first stable and high-technology banking solution using blockchain for equity fundraising, with financial backing from the one of the world's largest crypto exchange groups Binance.
It also plans to issue its own legally-binding equity tokens with a European stock exchange later this year which will allow market participants to become co-owners of the company and to decide on the development of new products and solutions using blockchain-based smart contracts.
"We are proud to announce our progressive banking solutions tailored for the needs of decentralised companies, with already existing support from the leaders of the blockchain industry," said Michael Bianchi, co-founder at Founders Bank, when announcing the project. "I am excited about the upcoming equity token offering when everyone will be able to become the co-owner of the company and shape the future of banking with us."