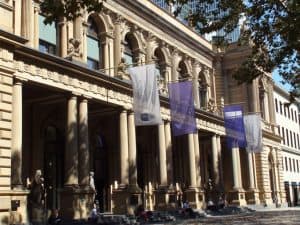 Deutsche Börse Group has bolstered its regulatory reporting hub with the addition of certified testing and a pre-validation platform from compliance specialist RegTek.Solutions.
The partnership will see the pre-validation platform become available to more than 2,300 execution entities currently using the Deutsche Börse's approved reporting mechanism (ARM) under MiFID II as of the fourth quarter this year.
It will add improved testing and data quality remediation functionality, as well as pre-submission validations for all transactions sent to the 25 regulatory authorities Deutsche Börse is connected to. The service is also configured to incorporate regulators' expectations on data format and content for reporting under regulatory requirements.  
"By pre-configuring data according to regulatory requirements, reporting firms will be able to more easily test and control their data ahead of submission to regulatory authorities. This will have a positive knock-on effect on their ability to submit accurate, timely data while reducing errors and exceptions," Brian Lynch, co-founder and CEO of RegTek.Solutions, told The TRADE.
"This service enables 2,300 entities to significantly enhance the quality of their reporting. The test of quality goes further than regulatory validation, adding the ability to identify scenarios which might be valid but are incorrect."
Georg Gross, head of regulatory services at Deutsche Börse, added that being able to offer clients the ability to pre-validate data before it is sent to the regulatory reporting hub will see a significant improvement in the data submitted for validation.
"The pre-validation process will allow our clients to identify any deviation from the European Securities Markets Authority's guidelines even earlier in the life cycle of their transactions."
Last year, Deutsche Börse led a $5 million investment in RegTek.Solutions which develops regulatory reporting tools and software to improve the quality, transparency and control of reporting obligations across various jurisdictions.
More recently, RegTek.Solutions bolstered its sales team with the appointment of a new head of sales for Europe, Tom Morris, who joined the firm in March from NEX Group where he was formerly head of regulatory reporting solutions.