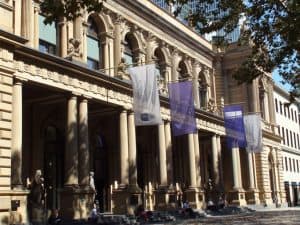 Deutsche Börse and four other firms have carried out a successful joint-settlement of tokenised shares via a distributed ledger technology (DLT) platform.
The proof of concept, tested alongside Swisscom, Falcon Private Bank, Vontobel and Zurcher Kantonalbank, involved the share registry of a real Swiss enterprise becoming digitised and its shares then being tokenised.
To enable the execution of a delivery-verses-payment (DvP) transaction based on DLT, money was made available in the form of cash tokens, provided by Deutsche Börse in Swiss Francs through its subsidiary Eurex Clearing. It was then deposited as collateral in the central bank account of Eurex at the Swiss National Bank.
FinTech firm, daura, facilitated the digitisation of the security and provided the digital share registry. Two other DLT protocols, R3's Corda and Hyperledger Fabric, were also used for processing the cash and security tokens.
"It is of strategic importance for us to further develop the possibilities for settlement of securities transactions using DLT. This brings us one step closer to our goal of enabling the financial services industry in Germany and in Switzerland to efficiently use the potential of this new technology," said Jens Hachmeister, head of new markets at Deutsche Börse.
Earlier this year, Deutsche Börse outlined plans to build a fully-integrated digital asset ecosystem including issuance, custody, access to liquidity, and other banking services. Its plans also include a listing and trading venue for digital assets in the Swiss market.
Last month, the exchange operator also completed settlement of a secondary market transaction, via tokens using DLT, with Commerzbank and asset manager MEAG. Deutsche Börse stated these initiatives in Germany and Switzerland are a milestone in building a comprehensive ecosystem for digital assets.