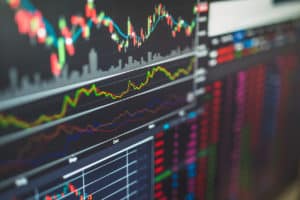 KfW has launched the first digital fixed income bond in the form of a central register security on the German Electronic Securities Act (eWpG). The issue was carried out by Clearstream on Deutsche Börse's D7 digital post-trade platform.
The transaction involves a bond with a volume of €20 million, a term of two years and a coupon of 2.381%. Deutsche Bank acted as lead manager for this transaction, and Hengeler Mueller as legal advisor.
Melanie Kehr, member of the executive board of KfW Group, said: "Digitalisation is a central component of our KfWplus strategy adopted in April. It is therefore remarkable that KfW's treasury and transaction management have implemented this pioneering electronic transaction via the D7 platform. Innovation in the area of our refinancing is important to us in order to improve efficiency and reduce operating risks and transaction costs."
Clearstream said it plans to enhance D7 with decentral capabilities and to offer it in further jurisdictions, including Luxembourg, in line with the respective regulations and market interest.
Jens Hachmeister, head of issuer services and new digital markets at Clearstream, added: "With the digital post-trading platform D7, we offer our clients a significantly quicker and scalable solution for securities issuance. Following the successful launch of our structured products offering, we are now enhancing D7 to include the digital issuance of debt securities, such as Frankfurt, 8 December 2022 Media Release Internal commercial papers and straight bonds."
Earlier this month, Clearstream migrated asset manager DWS's range of ETFs ad ETCs listed across 11 exchanges globally to an international issuance and settlement structure. 
In a statement, Clearstream said: "Regardless of whether a product issuer uses local CSDs or the centralised ICSD, seamless connectivity is crucial to the user experience, and Clearstream is proud to provide this system alongside our own domestic issuance models."