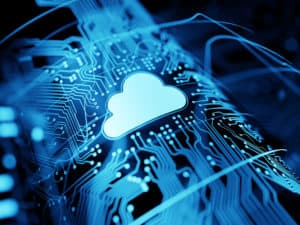 Deutsche Börse has teamed up with Google Cloud to further the scope of its cloud-based strategies, while meeting security and compliance requirements.
The exchange said in a statement that the partnership will allow it to "develop and operate complex workflows" in Google Cloud, and fulfil its security and regulatory obligations such as data privacy.  Deutsche Börse will also use the partnership to enhance its work in technology areas such as big data and analytics, automation, machine learning and artificial intelligence, blockchain, as well as implement projects using agile methodologies.
"The Google Cloud is an enabler for innovation and a perfect fit to unlock further potential for our clients and us as a company," said Christoph Böhm, member of the Executive Board of Deutsche Börse AG.
"As part of this partnership, we will jointly define new solutions that further push ahead data security and privacy for the financial services industry. This will add to Google Cloud's existing comprehensive security and transparency features, which are key for our industry and Deutsche Börse's data-driven business model." 
The agreement with Google is part of the German exchange group's 'multi-vendor' cloud-based strategy, following an announcement in May this year that Deutsche Börse had penned a similar deal to use Microsoft's cloud services, including the cloud platform Azure, as well as the Microsoft 365 cloud offering for office and collaboration tools.
Deutsche Börse stated at the time that the agreement would launch of new contract standards and regulated workload in the EU financial services industry.