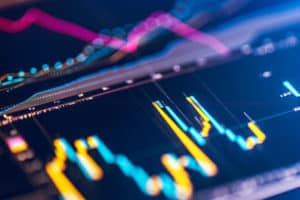 FX swaps technology and data provider DIGITEC has made four new appointments to its London team.
Amongst the new appointments is George Procopiou, who joins the firm as client and sales enablement manager.
Procopiou brings 14 years' experience in FX and FICC client management to DIGITEC, having previously served at IHS Markit, Societe Generale and Anglo Irish Bank in various client-oriented roles.
Anil Jassi also joins DIGITEC as client and sales enablement manager, with a particular focus on FX client sales.
Jassi previously worked in e-FX and FX corporate sales at Deutsche Bank and Moneycorp.
Alongside Procopiou and Jassi, Liudmila Artyukhina joins DIGITEC as another client and sale enablement manager.
Artyukhina has been promoted to the role after working at DIGITEC for the last four years, previously serving in IT and product management. As part of the promotion, she has been transferred to London from DIGITEC's Hamburg office.
Finally, Ioulia Grant has been appointed to the role of product owner.
Grant brings 15 years' experience in e-trading product management and software development, from various positions at Bank of America, HSBC, and Lloyds Banking Group. In addition, she also worked in relationship management at Hotspot and CMC Markets. 
"Making these key hires in London brings us closer to our clients and new prospects, which is key to DIGITEC's future growth," said Peer Joost, chief operating officer of DIGITEC. 
 "The first step was to bring in Stephan von Massenbach to open the London office and now we have a team of people with extensive financial markets experience to manage relationships, onboard new clients and enhance our range of products."
All four appointments will be based in London and will report to von Massenbach, chief revenue officer at DIGITEC.
DIGITEC's London office acts as a key component of the firm's global growth strategy, allowing it to be closer to its London-based clients and prospects, as well as offering access to various regional FICC trading hubs.
"With an experienced new team in London we are able to engage with more clients and capture the market's demand for automated FX Swaps and NDF trading," said von Massenbach. 
"Many of our new employees have cross-asset experience and numerous industry relationships, which also helps to enhance our products to include pricing precious metals, interest rates and crypto assets."