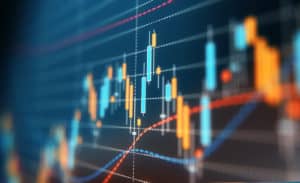 Global asset management firm Schroders has appointed a new senior client director to strengthen its client relationship capabilities in the Nordics.
Henrik Zeffer, formerly vice president for institutional clients at Allianz Global Investors, takes on the role and will be responsible for building a strong institutional and intermediary footprint across the Nordic region, building off Schroders' longstanding experience in servicing local Nordic clients.
In his new role, Zeffer will be based in Stockholm and report directly to Schroders' Nordic region head, Henrik Jonsson.
Before joining Allianz Global Investors, Zeffer spent nine years at Handelsbanken, originally overseeing cross-asset sales and risk advisory in the firm's capital markets arm. More recently, he handled institutional sales in the firm's asset management arm.
"Schroders is today one of the largest asset managers in the private assets space, and we continue to see tremendous potential for growth in this area over the long-term," said Jonsson. "Henrik's vast expertise in this area will be of great value as we focus on taking this business from strength to strength."
Jonsson said Zeffer brings a wealth of experience in many different asset classes in combination with his deep insight into the Nordic markets.
Since opening its first office in Denmark in 1989 and being one of the first foreign asset managers to establish a presence in the region, Schroders has built a strong reputation in the Nordics.
The asset manager announced a permanent work from home scheme last year in light of the COVID-19 pandemic, saying in a statement that the move would empower its employees to adopt working practices that best meet client responsibilities, business requirements, and their individual working patterns.
"Understanding individual needs and building quality relationships with institutional clients to provide value is my day-to-day focus," said Zeffer. "I look forward to assisting clients with beneficial solutions to further integrate Schroders' strategies into their portfolios."