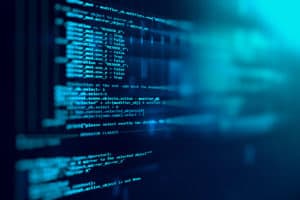 Data and trading technology provider Vela Trading Systems has seen its chief executive officer, Jennifer Nayar, step down after six and a half years at the helm of the company.
In an update on social media, Nayar confirmed she had left Vela after joining the FinTech firm in 2015.
Vela had not responded to a request for comment at the time of publication.
Prior to joining Vela, Nayar spent over a year at FinTech firm REDI Global Technologies as its technology chief of staff and four and a half years at NYSE Euronext as a senior vice president in global market data.
Previously in her career, she also operated as head of product management for transaction services at NYFIX – now owned by Broadridge's Itiviti – and across various senior roles at DTCC's Omgeo, Mercator, Thomson ESG and the London Stock Exchange.
"Today is my last day with Vela. It's been an incredible journey and I'm truly grateful to our global team, clients, partners, friends and family who have supported me along the way. I am proud of all that the Vela team has accomplished and wish you all continued success. See you around," said Nayar in her social media update.
Under her leadership, Vela has undergone significant expansion across its trading and data offerings including deploying its market data SuperFeed on Amazon Web Services in 2019 to give clients faster and more secure access to its normalised data feed and adding Fenics US Treasuries to its direct market access platform last year.
Vela later added US equities data from Cboe to its SuperFeed in February earlier this year to provide users with reference quote and trade data.
Most recently, the FinTech merged its automated trading and direct market access platforms with Exegy's predictive trading signals and hardware trading platforms to expand their combined data and execution platform services in May.