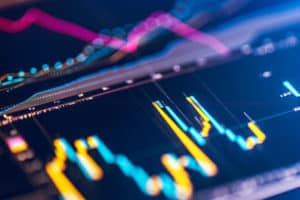 ESMA has proposed changes to the clearing obligation (CO) and derivative trading obligations (DTO) to support the market's ongoing transition away from the EONIA and Libor benchmarks.
In its report, the European securities regulator has suggested draft regulatory technical standards (RTS) that amend the scope of the trading obligations for over the counter (OTC) interest rate derivatives (IDR) denominated in EUR, GBO, JPY and USD. The draft changes have now been submitted to the European Commission for approval.
Under the changes, IRD classes referencing GBP and USD Libor will be removed from both trading obligations. The clearing obligation specifically will have IRD classes referencing EONIA and JPY Libor removed and IRD classes referencing the new rates – €STR, SONIA and SOFR – will be added, however, the regulator added that this would have a longer phase in that the other changes.
ESMA has proposed to have the new scope of the CO and DTO apply from 3 January next year.
The changes were developed with the assistance of third country jurisdictions as part of the wider market's continued to transition away from the EONIA and LIBOR benchmarks and onto new alternative risk-free rates (RFR) such as €STR following years of market manipulation.
The report follows confirmation from the Financial Conduct Authority (FCA) that LIBOR settings for Sterling, Euro, Swiss Franc, Japanese Yen, and the one-week and two-month US dollar settings will cease on 31 December 2021.
ESMA said the changes would provide a smooth benchmark transition while also maintaining an effective scope for these two obligations, aligned with G20 objectives.
However, despite the approaching deadline, a report by SDL in March found that more than half of sell-side firms had delayed their LIBOR transition due to the ongoing COVID-19 pandemic while 40% of firms had not started planning or had only started planning for the transition in 2021 due to the delays.
Further research by Acuti and CurveGlobal – LSEGs former derivatives exchange – in June, also found that the derivatives industry was the least prepared for futures and options LIBOR transition.
The Commodity Futures Trading Commission (CFTC) has also today issued a request for information and comment related to its swap clearing requirement regulations to gain insight from participants on how aspects of the swap clearing requirement may be affected by the transition from IBORs to alternative reference rates.