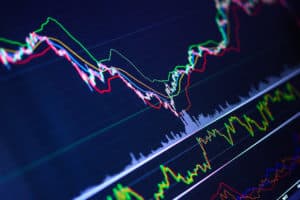 More than half of banks and brokers have experienced disruption in their transition away from Libor due to the COVID-19 pandemic, a report from language and content specialist SDL has revealed.
The report, which surveyed 60 heads of risk, compliance and audit at large institutions globally, found that 54% of sell-side firms surveyed have experienced some sort of disruption in the Libor transition.
Of those that said their transition had been delayed by the pandemic, 22% said it had put plans behind schedule while 32% said they now need additional assistance to successfully meet the deadline. 
In addition, 40% said they had not started planning or only started planning this year due to the delays, despite the upcoming deadline for the ceasing of Libor on 31 December 2021.
"Although it is encouraging that only a small proportion of institutions have not yet commenced their preparations, there remains a large cohort of respondents that have been working on this transition for under two years," said David Hetling, global marketing director for regulated industries at SDL.
"Given that the starting gun was fired in the summer of 2017 by the UK Financial Conduct Authority, and that the urgency of the transition was clearly stated then (and regularly since), this data will include firms for whom the amount of work still required to achieve the transition will be problematic."
The UK's watchdog recently confirmed the deadline for when Libor settings for sterling, euro, Swiss franc, Japanese yen, and the one-week and two-month US dollar settings would end.
At the same time, ICE Benchmark Administration released a feedback statement on its Libor consultation which it launched in November, confirming that "the vast majority of respondents" supported the ceasing of the benchmark.