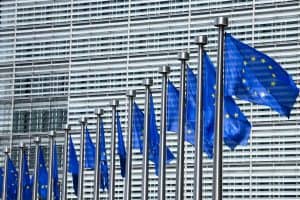 ESMA has recognised US-based Fixed Income Clearing Corporation (FICC) and the Options Clearing Corporation (OCC) as Tier one central counterparties under Emir regulation.
On 27 June the European securities markets regulator recognised for the first time the two CCPs which are also supervised by the US' Securities and Exchanges Commission (SEC) and Commodity Futures Trading Commission (CFTC).
The development follows news on the 4 April that the European Commission had adopted amendments to the Commission Implementing Decision (EU) on the equivalence to EMIR's requirements of the US regulatory framework for CCPs that are authorised and supervised by the SEC.
In contrast, UK CCPs LCH, LME and ICE Clear Europe have only been granted three-year temporary equivalence so as to reduce EU institutions' reliance on them post-Brexit.
Speaking to The TRADE earlier this week, Deutsche Bank's head of electronic fixed income, platform, and listed derivatives sales, Mario Muth, said derivatives clearing volumes had already begun migrating over to Europe despite the time limited equivalence.
"The efficiency of central clearing works best if all activity is in one clearinghouse, but the market is big enough to have multiple CCPs be liquid enough to be credible offerings. Each clearinghouse has a niche. CME is strong in dollar products of course," he said.
"Eurex will be stronger in European products. LCH has traditionally been the leader in the overall share. There is no significant impact to liquidity if the current activity its split a bit more and of course we expect clearing volumes across the industry to grow."