The EU regulator has published a call for evidence requesting stakeholder input on the use of DLT within trading and settlement.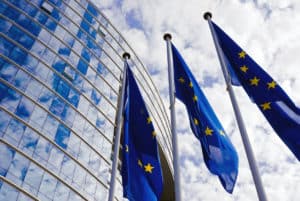 The request, published on 4 January 2022, is part of the European Securities and Markets Authority's (ESMA) DLT Pilot Regime looking at how MiFIR reporting requirements might need to be updated in order to accommodate "tokenised" securities that are handled on blockchain platforms.
"The aim is to ensure more efficient, secure, and cost-effective management of the data stored on DLTs while preserving its quality, usability and comparability," said ESMA in a statement.
Blockchain fever is sweeping the market. In December 2021 AXA IM and Societe Generale completed their first blockchain bond trade; while in the same month HSBC and Wells Fargo agreed to settle currency transactions directly using blockchain technology, cutting out the Fed-regulated CLS system that has been used for decades. In October, FundsDLT and UBS successfully completed an investment funds blockchain proof-of-concept pilot, and Euroclear completed a successful experiment confirming blockchain as appropriate for use in a range of post-trade functions, while in September BlackRock went live on the Axoni blockchain network for equity swaps.
This febrile activity is making regulators nervous, and the ESMA initiative is just the latest in a series of supervisory moves by global authorities attempting to keep tabs on the rapidly burgeoning market for decentralised finance.
The US in particular is focusing hard on how to control the industry. In 2021 Congress introduced no fewer than 35 bills to regulate cryptocurrency and blockchain policy.
But it could also have a positive impact. In September of last year, the UK's Financial Conduct Authority (FCA) confirmed that it was working with the Bank of England on a blockchain-based digital reporting initiative aimed at reducing the cost of compliance checks. "By connecting to firms through blockchain and API technology and implementing machine readable and executable regulation, compliance checks can be completed in near real time," said FCA CEO Nikhil Rathi.
ESMA's latest request seeks feedback on how pre- and post-trade transparency and data reporting requirements should be amended, as well as how regulators can access the information they require around blockchain-based transactions, reference data, and transparency data.