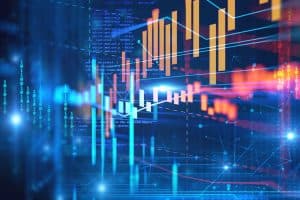 Institutional-grade crypto-backed securities provider ETC Group looks to drive mainstream adoption of crypto ETPs with  new co-CEO appointment..
Tim Bevan will take on the co-CEO role, joining from emerging markets specialist, BSC Prime Brokerage, where he acted as CEO.
Bevan brings considerable management experience to ETC Group, where he has acted as non-executive director since April 2020.
His expertise includes knowledge of market infrastructure and prime brokerage, as well as experience managing the ETP segment at the London Stock Exchange, during the introduction of Europe's first Exchange Traded Commodities backed by precious metals.
"I'm delighted to take an executive role with ETC Group at this exciting time, where in just over a year they've already achieved global success attracting nearly $2 billion of investment into their world leading crypto ETPs," said Bevan.
"My role will be to help ETC Group scale up as we expand further into new territories, on new exchanges, and with new digital assets."
ETC Group announced earlier this month that its total assets under management (AuM) in its portfolio of crypto ETPs had passed $1.5 billion for the first time.
Its ETPs are listed on several European exchanges including XETRA, Six and Euronext. In June, ETC Group listed a Bitcoin ETF on the Aquis exchange, becoming the first company to do so in the UK.
"Tim's expertise in governance and trading will play a key part in our rapid expansion over the coming months especially given the ambitious nature of our plans," said Bradley Duke, co-founder and co-CEO of ETC Group.
"We've already benefited from his experience as a co-founder and in his role as a non-exec to the company, and I'm delighted to welcome him to this permanent role to help us drive further mainstream adoption of crypto ETPs."