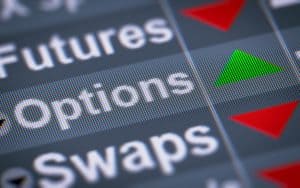 Derivatives exchange Eurex has hit a new record daily volume for environmental social and corporate governance (ESG) derivatives contracts traded this month.
The exchange set the new record on 11 February, with 104,000 ESG derivatives contracts traded with options on the STOXX Europe 600 ESG-X accounting for most of those.  To date, Eurex has traded 2.1 million ESG derivatives contracts.
Eurex said its sustainable derivatives offering has been increasingly popular with traders, reaching the half a million contracts milestone in December 2019 less than a year after the launch of the ESG products that February.
The exchange followed the milestone with the decision to expand its offering with MSCI index-based futures in March last year, launching five futures covering US, emerging markets, developed markets outside the US and Canada, and Japan.
"The new Eurex ESG futures reflect the growing demand for sustainable benchmarks on a global scale," Carolyn Weinberg, global head of products for ETF and index investments at BlackRock, commented on the launch in March.
"The transparency of sustainable indexing methodologies empowers financial markets participants to articulate their risk preferences. The extension into derivatives is significant as sustainable indices are used as financial instruments."
ESG financial instruments have been at the forefront of several market initiatives recently as demand for sustainable investment continues to rise exponentially.  
Most recently the SIX Swiss Stock Exchange launched ESG indices for equity and bonds markets in Switzerland, which it claimed marked the launch of the first ESG indices for general Swiss markets.