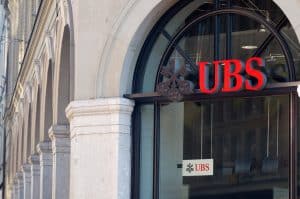 UBS has appointed Robert Karofsky to take sole leadership of its investment bank business after confirming the departure of Piero Novelli on 31 March.
Karofsky will assume the role of president when Novelli steps down to pursue new opportunities, including non-executive chairman positions and roles in academia teaching finance and business.
Novelli and Karofsky have been co-presidents at UBS Investment Bank since September 2018, after joining the firm in 2013 and 2014 respectively. They took up the co-leadership positions following the departure of former investment bank president, Andrea Orcel, who had accepted the position of CEO at Santander.
Under their leadership, the pair have reshaped the investment bank under restructure plans that were outlined shortly after their appointments. The restructure plans saw the global banking unit adopt a global coverage model, while global markets combined the equities, foreign exchange, rates, and credit trading businesses into three product verticals: execution and platform, derivatives and solutions, and financing.
"I want to personally thank Piero for his contributions to reshaping our Investment Bank and successfully co-leading the business, employees and our clients through the pandemic," said Ralph Hamers, group chief executive officer of UBS.
"Our world-class Investment Bank is critical to the success of our group strategy and I am confident Rob is the right leader to help us achieve our strategic ambitions."
Hamers was recently appointed CEO at UBS, replacing long-standing chief Sergio Ermotti who had led the institution for the past nine years. Hamers was previously CEO of ING, having taken up the role in 2013. 
Last month, the global co-head of digital transformation for UBS Global Markets and global head of change for UBS Investment Bank, Raj Paranandi, departed from the firm after 10 years to join MarketAxess as to oversee its EMEA and Asia Pacific operations.