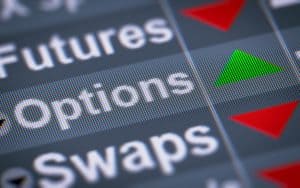 European derivatives exchange Eurex has launched EUR-denominated fixed income ETF options, as it seeks to support market participants in hedging portfolios.
Eurex said in a statement that the move marks the first exchange to offer EUR fixed income ETF options, with the two underlying ETFs, including iShares EUR High Yield Corporate Bond ETF and iShares Core EUR Corporate Bond ETF, among the largest corporate bond ETFs in Europe. Three major banks will provide the liquidity for the ETF derivatives.
"We are seeing a virtuous cycle of demand for European bond ETFs developing as more investors become comfortable with the breadth and depth of liquidity in the market, and these options represent another critical milestone," said Brett Olson, head of iShares fixed income ETFs for EMEA at BlackRock.
"It is the first time that investors will have access to options on Euro investment grade and high yield ETFs worldwide which provide access to a new tool that is more representative of cash bond markets for hedging risks and taking tactical positions."
The European launch follows the offering of Eurex listed USD fixed income ETF options in 2017. Eurex said volumes in the product have continued to grow, with more than 200,000 contracts traded year-to-date in 2019, more than five times compared to 2018.
"We are excited by this product launch as we feel that this is an ever-growing, important segment which we are committed to developing at Eurex," said Lee Bartholomew, head of fixed income ETD product design at Eurex. "We believe we are well positioned to do this, giving clients access to a developing liquidity pool and offering a listed alternative that replicates OTC risk profiles."