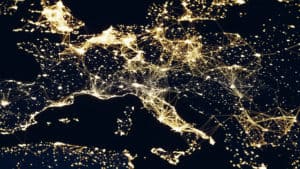 Euronext has selected the chief executive of its MTS business to step away from the helm after 22 years and take up the reins at newly acquired Borsa Italiana.
Fabrizio Testa has been nominated by Borsa Italiana's board of directors and the Euronext supervisory board to become the next chief executive of the Italian bourse on 28 November, replacing Raffaele Jerusalmi who is consentingly stepping down on the same day after 12 years in the role.
Testa will, after 22 years, step down from his position as chief executive of MTS Markets in the first quarter of next year with Angelo Proni set to replace him also in Q1 next year following approval from the MTS board of directors.
In his new role, Testa will be focused on continuing the integration of Borsa Italiana within Euronext Europe, developing the bourse's business in Italy and leading its efforts in fixed income.
"I would like to thank Raffaele Jerusalmi for his significant contribution to the development of the Borsa Italiana Group and for his commitment to the integration of the Borsa Italiana Group within Euronext since the completion of the transaction in April 2021," said Stephane Boujnah, chief executive and chairman of the managing board of Euronext.
"Under Fabrizio Testa's leadership, we will continue to focus on delivering the best services to our clients and to grow the business of the new combined Group in Italy and all over Europe."
Euronext reshuffled its leadership in its Paris business in January in anticipation of its acquisition of Borsa Italiana which was approved in March by the European Commission and later completed in April.
Euronext paid €4.3 billion for the unit, which the London Stock Exchange sold off as it looked to alleviate competition concerns from the European Commission over its $27 billion acquisition of data and analytics giant, Refinitiv.