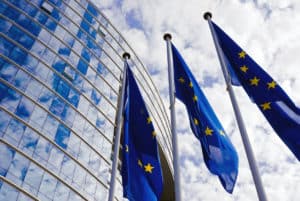 Pan-European exchange operator Euronext has confirmed the co-president of UBS Investment Bank will assume the role of chairman when he departs the bank next month.
Piero Novelli has been nominated to join Euronext as chairman by the exchange's supervisory board and will take up the role after he steps down from his role as co-president of UBS Investment Bank in March, a role that he has held since 2018.
The appointment remains subject to regulatory approvals and to the approval of Euronext shareholders.
Novelli joins the exchange operator as it prepares to complete its acquisition of Borsa Italiana from the London Stock Exchange Group (LSEG). Euronext agreed in October to purchase the Milan-based bourse for €4.3 billion as LSEG aimed to alleviate competition concerns surrounding its own acquisition of Refinitiv. 
Ahead of the closure of the deal, Euronext last month reshuffled its leadership team in Paris with a new CEO to oversee the integration of Borsa Italiana. Delphine d'Amarzit will join Euronext Paris as chief executive officer in March from Orange Bank where she has been deputy chief executive for nearly five years.
UBS confirmed Novelli's intentions to leave his role as co-president of the investment bank business on 15 February, leaving his parallel Robert Karforsky to assume the role of sole president from March.
Novelli has been with UBS for over 13 years, initially joining in 2004 as global head of M&A and then re-joining in 2013 as chairman of global M&A and as a group managing director after serving as global co-head of M&A at Nomura for the interim.
Previously in his career, he also served as head of European M&A and head of European industrials at Bank of America Merrill Lynch.