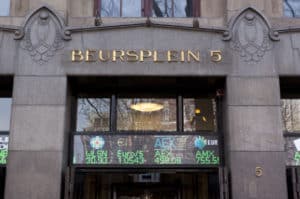 Trading on the cash and derivatives markets at Euronext continued after hours on Monday due to a technical glitch which meant market closure failed to take place as normal.
The market close at Euronext was hugely impacted by the issue as closing auctions failed to take place for many instruments and continuous trading carried on, Euronext confirmed via social media.
The exchange operator said in the social media post that it cancelled all trades that took place after 5.30 CET, and 5.28 CET for Euronext Dublin, for all asset classes aside from commodities. The issue impacted all Euronext cash and derivatives markets, apart from Oslo Bors.
"The closing price for today will be the last traded price for each instrument," Euronext said on social media on Monday. "All order book on all asset classes will be purged prior to the call phase tomorrow morning in order to secure smooth opening."
The market close and closing auctions are considered to be the most important liquidity event of the trading day. The percentage of total trading volumes that takes place at the close has dramatically increased in Europe in recent years.
Closing auctions happen once continuous trading has ended and allow the fundamental process of establishing fair closing prices on securities to be carried out.
Euronext halted trading for several hours on Monday morning due to a technical issue which impacted its cash markets in Amsterdam, Brussels, Dublin, Lisbon and Paris. Trading resumed later in the day just prior to the market close failure after the technical issue which impacted the group's middleware system was identified and resolved.
"The root cause of the technical issue which triggered the market halt has been identified. It was a technical issue impacting the middleware system, one of our systems in charge of managing the persistence of data." Euronext said in its most recent update on the issue.
"Actions have been taken to ensure that a similar issue does not happen going forward. Post session has run successfully, and Euronext was in a position to ensure smooth market opening on 20 October 2020."
Euronext has expanded significantly in recent years, adding multiple markets across Europe to its group through mergers and acquisitions. The markets operator acquired the Irish Stock Exchange, now Euronext Dublin, in March 2018 for €137 million and Norwegian stock exchange Oslo Bors in June 2019 for around $779 million.
More recently, Euronext entered into an agreement to acquire Milan-based stock exchange Borsa Italiana for €4.3 billion from the London Stock Exchange Group (LSEG). The transaction is conditional upon the European Commission's clearance of LSEG's takeover of Refinitiv.