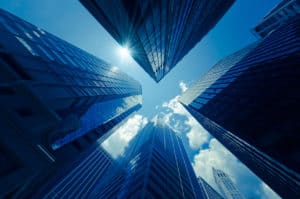 FactSet has appointed Joel Kornblum to work with its partnerships and alliances team and help aid the expansion of the FactSet ecosystem.
Kornblum brings considerable experience across the end-to-end investment operational process to the role: including experience in investment data management, performance measurement and investment accounting.
Kornblum joins FactSet from BNY Mellon, where he most recently oversaw strategic consulting for BNY Mellon's OMNI Digital Services.
Prior to that, he served as global head of strategic alliances and consultant relations for BNY Mellon's data and analytics solutions.
Kornblum previously served as vice president of sales at Eagle Investment Systems, before it was acquired by BNY Mellon.
Later roles at Eagle Investment Systems included regional sales director and global head of strategic alliances and consultant relations.
"I look forward to working with and further collaborating with so many of you in the near future, while also building new relationships," said Kornblum in a LinkedIn post announcing his appointment.
Earlier this month, equity capital marketplace, Appital, integrated with FactSet's Portware Enterprise execution management system (EMS) to provide mutual clients with access to its bookbuilding platform. Buy-side traders will be provided with more transparent bookbuilding and price formation through the integration.