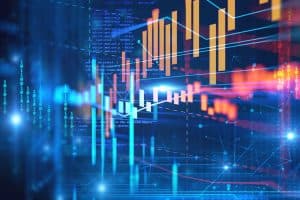 Equity capital marketplace Appital has integrated with FactSet's Portware Enterprise execution management system (EMS) to give mutual clients access to its bookbuilding platform.
The integration will enable buy-side traders to place larger orders or participate in additional liquidity opportunities. In response to increased client demand, it will also provide the buy-side with a more efficient and transparent way to execute large-in-size orders with reduced market impact or risk of price erosion.
Buy-side traders looking to execute large orders in excess of five days ADV, including in highly illiquid, small and mid-cap stocks, will have access to real-time visibility and increased control over the bookbuilding and deal distribution process.
"The buy-side is constantly looking for innovative ways to optimise execution, and liquidity discovery is crucial for our clients, particularly in less liquid markets," said Rob Watts, director, strategy and product management, trading solutions at FactSet.
"Appital automatically alerts them to new liquidity opportunities within Portware, enabling them to efficiently execute size without information leakage."
In December last year, Appital began the onboarding of buy-side firms ahead of its platform launch scheduled for later this later, with more than 30 asset managers taking the necessary legal and technical steps to join Appital at launch.
In January, Instinet announced that it was set to be the first executing broker to join Appital's platform ahead of its launch. Most recently, Bernstein became the latest broker to join the platform.
"Bringing the bookbuilding process inside the EMS infrastructure with FactSet's Portware is a significant step forward, reducing the risks inherent in the traditional phone and email processes," said Brian Guckian, chief development officer of Appital.
"They can proactively source liquidity and efficiently drive the bookbuilding process in real time on one automated platform."