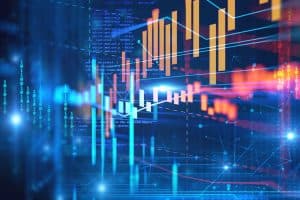 FactSet has expanded its alternative data ecosystem to include IHS Markit's research signals as both firms seek to address challenges around data fragmentation.
IHS Markit worked closely with FactSet on the expansion of the Open:FactSet Marketplace (OFM) and to integrate its research signals data, with plans to include further data feeds in OFM later this year. The research signals data feed covers more than 30,000 securities in more than 80 countries globally.
"Research signals brings a comprehensive library of traditional quantitative research factors and alternative data signals from IHS Markit to the OFM that investment managers can quickly integrate into their investment process," said Sally Moore, global head of corporate development and strategic alliances at IHS Markit.
FactSet has also introduced new features to the OFM, including a candidate program for data providers which allows clients to evaluate potential new datasets before they become available on the platform. Similarly, a community forum has been launched as a resource for clients to post reviews and sample code.  
"Data is the fastest growing currency for investment managers," said Rich Newman, global head of content and technology solutions at FactSet. "Adding data from companies like IHS Markit to the OFM is game-changing for our clients. The breadth and depth of content complements the core and alternative datasets already in our ecosystem, and we will continue to break down data siloes and help our clients discover new ways to drive smarter decision-making."
IHS Markit and FactSet added that the integration of the data into OFM was carried out to ease data fragmentation and back-end connectivity so that clients can begin using the content immediately.
Last month, IHS Markit confirmed it had made a strategic investment in blockchain technology provider Cobalt. The deal will see IHS Markit work alongside Cobalt to develop a shared post-trade infrastructure using blockchain technology.