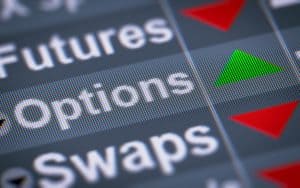 The Futures Industry Association (FIA) has recruited a former Fidessa product manager to lead its operations and execution.
FIA said in a statement that Don Bryon will take on the senior role as head of global industry operations and execution, responsible for developing and implementing solutions in clearing, execution technology, cybersecurity, and market structure issues.
Based in Chicago, Bryon will be the principal FIA liaison for the trade group's divisions and committees that represent these issues.
"We are thrilled to welcome Don to this senior position managing our global operational and technology work," said FIA president and CEO Walt Lukken. "We are fortunate that such an experienced manager with deep industry knowledge will be joining us."
Bryon joins FIA from Fidessa, which was acquired by ION Investment Group last year, where he formerly led products for the trading technology firm's derivatives trading platform. Prior to that, Bryon worked at Barclays in New York as a product manager in agency derivatives clearing, and also spent several years within the outsourcing division at Northern Trust.
In May, FIA confirmed the appointment of Deutsche Bank veteran, Bruce Savage, as its new of Europe. Savage took on the role this summer after more than 21 years with Deutsche Bank in various senior roles, most recently as global head of regulatory affairs and market structure, listed derivatives, and markets clearing.
Savage replaced Simon Puleston Jones who held the role of head of Europe at FIA since 2016, and confirmed his plans to pursue an opportunity outside of financial services in January.