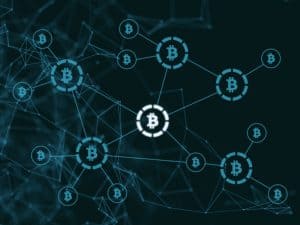 Fidelity Digital Assets, has been granted registration with the UK Financial Conduct Authority for its digital asset custody and trade execution business.
Initially launched in the US, Fidelity made the decision to target Europe with its digital assets unit back in 2019, hiring Chris Tyrer from Barclays to lead operations. The unit is one of the first crypto custody and trading platforms to be launched by an incumbent financial services player.
Previously listed as a temporary member on the FCA register, Fidelity Digital Assets has now been moved to the permanent register, allowing the provider to continue to conduct business in the UK and, meet what it says is increasing demands among clients in the region looking to access digital assets.
"We view this milestone as validation of the operational excellence of our platform and services," said Tyrer. "We look forward to continuing to help new and existing clients invest in, store and manage digital assets confidently with our enterprise-grade security."
Fidelity's 2021 Institutional Investor Digital Assets Study found that the number of institutional investors making allocations to digital assets in the UK and Europe is growing year-over-year, with 56% of those surveyed currently invested in digital assets compared to 45% the previous year. Additionally, 75% of UK and European investors surveyed plan to invest in digital assets in the future.
New research published by London-based Nickel Digital Asset Management shows that 85% of institutional investors and wealth managers who collectively manage around $108.4 billion in assets, now have dedicated teams reviewing cryptocurrencies and digital assets.
Just over 20% of these teams have only been running for the past three months, and 42% were established between three and six months ago. Around 31% were established between six months and a year ago while just 5% have been operating for more than a year.  Of those that do not currently have dedicated teams in this area, only 7% said they have no plans to set them up.
Nickel Digital's research found the increase in the number of funds and investment strategies focused on crypto and digital assets is contributing to institutional investors and wealth managers wanting to invest in the market. Almost half of those interviewed strongly agreed with this view, and 45% slightly agreed.
In other related digital asset news in Europe, SIX Digital Asset was authorised by the Swiss Financial Market Supervisory Authority (FINMA) to act as a central securities depository and its associated company, SDX Trading, to act as a stock exchange.