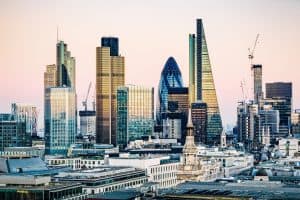 High-frequency trading firm Flow Traders has confirmed plans to open a new branch in London as it looks to grow its business in the EMEA region.
Flow Traders said it had received the necessary regulatory approvals to open the office in the UK's capital, which has been an important centre for the firm in covering its counterparty base and exchange-traded fund (ETF) issuer representatives.
"Flow Traders has decided to open a dedicated office in London to maintain and increase the level of contact with our UK counterparties and other members of our ecosystem," commented Dennis Dijkstra, co-CEO of Flow Traders. "It also seeks to preserve our options in a changing regulatory environment."
The new London office will be led by Christopher Meyers, who is currently an ETF sales trader for the UK at Flow Traders, based in Amsterdam. He has been with the HFT specialist for just over seven years, and has formerly held roles at IG Markets and UBS Wealth Management.
Together, the London and Amsterdam offices will cover Flow Traders' operations in EMEA and the London office will report directly to the office in Amsterdam.
Earlier this year, Flow Traders gained regulatory approval to operate a high-speed trading business in Hong Kong. The Financial Services Agency of Japan registered the firm which will allow it to participate in a newly established ETF market maker programme.
In May, Flow Traders also went live in Hong Kong as a designated securities market maker on the Hong Kong Stock Exchange as a liquidity provider on the Hong Kong Futures Exchange. The move allows the firm to provider liquidity in Hong Kong listed ETFs and futures as a regulated entity.