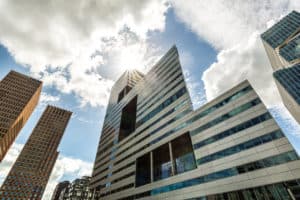 Cowen has added the former head of trading at fixed income specialist Bluebay Asset Management to its arsenal in a bid to continue its expansion of its offering in the asset class.
John Orrock joins Cowen as a managing director in Cowen's fixed income outsourced trading team, responsible for driving its expansion in Europe and Asia and reporting directly to head of the division, Joram Siegel.
He joins Cowen after most recently serving as head of emerging markets and outsourcing at Aurel Partners – acquired by BGC in 2006 – for nearly three years.
Prior to joining Aurel, Orrock notably spent 17 years as head of trading at fixed income specialist Bluebay Asset Management.
Cowen launched its fixed income outsourced offering at the start of last year, offering buy-side clients access to institutional-grade execution and liquidity access.
"Cowen fixed income outsourced trading is undergoing a period of significant growth, with demand for services in this asset class continuing to rise," said Siegel.
"He [Orrock] has a wealth of experience and long-standing relationships which we believe will be invaluable in helping us to achieve our ambitious growth plans whilst also continuing to deliver value and exceptional service to clients."
Last year was littered with new appointments to Cowen's outsourced trading teams as it looked to expand its services across asset classes, in particular fixed income, including former MUFG credit veteran, Siegel, who was appointed to head up the division shortly after its launch in January.
The institution also later added two credit traders from FHN Financial and Column Park Asset Management in June.