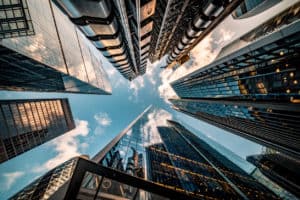 London-based outsourced trading provider BTON Financial has appointed the former CEO of Bloomberg Tradebook as a non-executive director.
Ray Tierney will help shape the direction of the company as it looks to expand its operations to the UK and bring its technology and outsourced dealing desk to the wider buy-side community.
Tierney is considered an electronic trading expert having held various senior leadership positions at major institutions. As well as CEO of Bloomberg Tradebook, he also worked as global head of trading and execution at Morgan Stanley Investment Management.
BTON said investment managers are increasingly looking to use technology and outsourced dealing services to meet regulatory obligations amid margin pressures. Other outsourced trading providers have also said the ongoing global pandemic has accelerated demand for their services.
Competition among providers is also heating up as banks and asset managers establish new outsourced trading desks and services to keep up with the supposed demand. AXA Investment Managers became the latest to confirm it had launched an outsourced trading service aimed at smaller fund managers earlier this month.
"Cost pressures are at an all-time high and asset managers are ready to implement and adopt innovative financial solutions such as ours," Tierney commented. "BTON Financial makes it straightforward for investment managers to automate workflows and connect to all brokers through its proprietary Smart Broker Router, which is driven by machine learning, data, and analysis to both provide and evidence best execution."
Tierney is the latest high-profile non-executive director appointment at BTON. In September, the company confirmed that former head of Asia at Tradeweb, Andrew Bernard, had joined the advisory board.
"We have made a number of strategic hires over the past months as the investment management industry is waking up to the potential that our technology can offer to automate workflows and evidence best execution to really add a great deal of value to the trading function at asset managers," added Dan Shepherd, CEO and co-founder of BTON Financial.