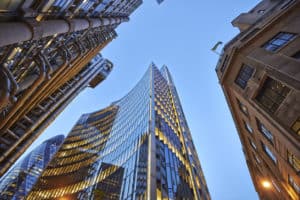 Financial services conglomerate, Global Kapital Group, has appointed David Papier as head of institutional sales for its UK-based B2B broker, GKPro.
Papier brings 12 years' experience in the broking industry to GKPro, having started his career at trading platform CMC Markets as a premier client manager.
Following that, he served in various senior client management positions at derivatives provider, ETX Capital, where most recently held the position of head of online and institutional services.
According to GKPro, Papier's appointment will be followed by further senior hires as the company continues to expand into the B2B space.
In 2019, Global Kapital Group decided to no longer on-board new retail and elective clients to its GKFX platform, but instead focus of serving institutional and professional clients. As a result of this change, Global Kapital Group re-branded GKFX UK to GKPro from June 2019.
Papier's appointment follows that of Adam Dougall, who became chief executive officer of GKPro is December last year. Prior to joining GKPro, Dougall held senior positions at Cantor Fitzgerald, Nasdaq-listed broker FXCM and Britannia.
"GKPro is very pleased to welcome David. Not only will he be a great addition to the team with his extensive industry experience, but his appointment also represents further investment in the wider Group's institutional trading division as we look to diversify our brokerage offerings globally," said Dougall.
"With the backing of the Group, and access to world leading technology and robust, stable systems, we believe GKPro will become the broker of choice for many financial institutions."
GKPro's expansion comes as GKG seeks to expand its brokerage services worldwide. GKPro, which is FCA-regulated, provides asset managers, hedge fund managers and other institutional investors with foreign exchange, commodities, indices, amongst other brokerage services.
"Institutional traders expect bespoke services designed to meet their needs. GKPro understands that there is no one size fits all approach, and with the wider Group's backing, strength, and global network, GKPro will be able to offer our clients unparalleled levels of service," said Papier.
"I am looking forward to driving forward the transformation of our sales and client management infrastructure, delivering market leading products and bringing integrity and quality of service to the business."