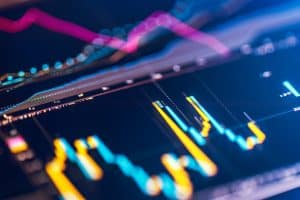 Trading and market access technology provider Vela has appointed a former head of technology at the New York Stock Exchange (NYSE) as its chief technology officer.
Scott Visconti will be based in New York and will report to Vela's chief executive officer Jennifer Nayar, focusing on the firm's technology strategy and supporting the growth and development of its product stack and services.

He will also lead the global development team and work alongside senior managers to bolster the firm's position in the market, Vela said in a statement.
Prior to joining Vela, Visconti co-founded MarketOpen, a data analytics startup aimed at providing trading surveillance in stocks, exchange-traded funds (ETFs), equity options, futures and crypto assets.
He worked at NYSE between 2012 and 2016, most recently as vice president and head of NYSE Group technology, overseeing development, quality assurance, project management, capacity management and IT compliance functions. Visconti has also held similar positions at BNP Paribas, Credit Suisse and S&P Comstock.
"Having [Visconti] as part of our executive team underpins our focus on hiring high-calibre leaders to deliver quality technology solutions for our global clients," said Nayar. "[Visconti] is a highly-accomplished technology executive with a wealth of experience across multiple asset classes, a keen interest in mentoring and motivating cross-functional teams, and a determination to deliver new products and services."
Visconti is the latest former senior executive from NYSE to join Vela in recent months, after it hired the exchange's former vice president for strategic analysis and market data, Peggy Sullivan, as chief of staff. Sullivan left NYSE in May after almost 20 years with the US exchange operator.
Vela also hired Jim Maguire, another former NYSE veteran, as an account manager in New York. Maguire spent more than 18 years with NYSE in various roles, including as manager of trading floor education and outreach.
"Vela has a unique position in the marketplace and a reputation as being agile and forward thinking. I am pleased to be joining the company at this very exciting time and I look forward to working with the team to leverage the latest innovations in technology to deliver cutting-edge performance, features and reliability," Visconti commented.