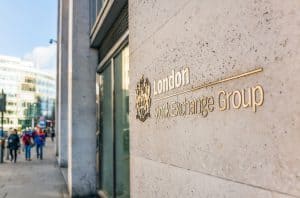 The former chief executive of Standard Life is due to step down from his position on the board of the London Stock Exchange Group (LSEG) after almost three years.
The exchange operator said in a statement that David Nish had "indicated his intention" to step down from the board, and will leave at the end of November.
Nish first joined the board of directors as an independent non-executive director and chairman of the Audit Committee in December 2015. Prior to that, he was CEO of Standard Life from January 2010 until August 2015, having first joined the firm as group finance director in November 2006.
LSEG added that Paul Heiden will resume the role of chairman of the Audit Committee until he retires after almost nine years in service. He is currently a senior independent director on the board at LSEG, having first been appointed in 2010. Heiden was formerly chief executive officer of manufacturing specialist FKI plc, as well as group finance director for Rolls Royce.
In April, LSEG appointed David Schwimmer as its new chief executive, following the controversial departure of Xavier Rolet earlier in the year. The 20-year Goldman Sachs veteran banker was most recently global head of market structure and global head of metals and mining in investment banking at Goldman Sachs.
The departure of LSEG's former CEO, Xavier Rolet, was shrouded in controversy after he announced his intention to leave in October last year. One of the exchange group's majority shareholders challenged the move and called for the removal of Donald Brydon, chairman at LSEG, amid claims Rolet had been forced out.
Rolet officially stepped down as CEO in November last year due to a "great deal of unwelcome publicity, which has not been helpful to the company," he said. He added he would not return to the exchange as CEO or director under any circumstances.