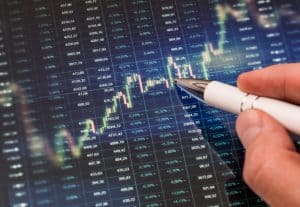 Pan-European cash equities trading venue Aquis Exchange has implemented an integrated platform for testing of its trading systems from Itiviti.
The technology, known as VeriFIX, breaks down multi-protocol testing into smaller units for improved collaboration, reporting, regression testing and accuracy when testing multiple protocols, including single modules, and when performing end-to-end testing.  
"The installation of VeriFIX Enterprise into the Aquis test environment has been smoothly concluded" said Hussam Ibrahim, head of quality assurance at Aquis Exchange. "We look forward to the improvements it will bring to our end-to-end testing capabilities, thereby benefitting productivity and helping us to better service our internal and third-party clients."
Itiviti added that with an enterprise approach to continuous testing development for trading systems, the firm's technology is designed to protect against large-scale systematic errors.
This is the second major partnership Aquis has embarked on with Itiviti recently, after the exchange operator's multilateral trading facility (MTF) connected to Itiviti's order and execution management system (OEMS). The deal provided Aquis with increased market access due through Itiviti's global presence, including across Scandinavia.
"We are very pleased that Aquis Exchange have chosen to install and benefit from our automated end-to-end testing solution, an essential but often complex day-to day function for financial services firms," said Lee Griggs, president EMEA Itiviti. "VeriFIX Enterprise by Itiviti has been designed to tackle these complexities head on by empowering firms with the ability for users to manage test cases, test results and reports via a web-based interface."
In preparation for the UK's departure from the European Union, Aquis confirmed in September that it is also planning to establish a new venue in Paris in order to continue providing services to its European members. The new company, Aquis Exchange SA, will open an office in Paris and will be classed as an investment firm, authorised to operate a multilateral trading facility.