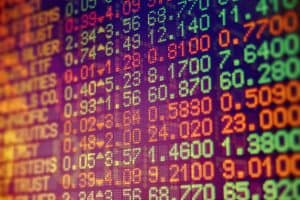 A foreign exchange data start-up founded by two former hedge fund managers has launched its analytics platform, with Goldman Sachs, UBS and XTX Markets among the first major institutions to use it.
Tradefeedr uses data science to aggregate, analyse and disseminate trading information between capital market participants seeking data-driven decision making. The firm said it is looking to level the trading analytics playing field by allowing liquidity providers to submit data on behalf of buy-side clients.
"For many buy-side firms, this is the first time they've had access to such sophisticated, independent analytics and been able to evaluate all their liquidity providers – for risk-transfers and algorithms – in one place. More transparency and more informed clients will result in a fairer market for all," said Jeremy Smart, global head of distribution at XTX Markets.
The platform's users are also able to share analysis with their counterparties and collaborate to build benchmarks. Its Global FX Algo Book initiative allows users to pool algo runs across providers for more accurate performance statistics and transparency.
"We see a growing number of market participants looking for independent, third party evaluation of our algos. We welcome this transparency which allows clients to make informed choices in their selection of an algo provider," Christian Gressel, global head of electronic sales trading at UBS, commented.
Tradefeedr was established in 2018 by Balraj Bassi and Alexei Jiltsov, who co-founded macro systematic FX hedge fund, Blacktree, in 2009. Prior to that, Bassi and Jiltsov worked together at Lehman Brothers in various FX and fixed income electronic trading roles.
"Today trading information is siloed, counterparty data dialogue is full of friction and there is a lack of reliable benchmarks or rankings. Tradefeedr goal is to consolidate the World's FX trading information into permission-driven global database that can transform the way in which market participants interact with each other and deliver new insights for all users," Bassi commented.  
With Goldman Sachs, XTX markets and UBS already signed up, Tradefeedr added that more institutions will be onboarded to the platform over the coming weeks, as it aims to build an industry-wide data utility.