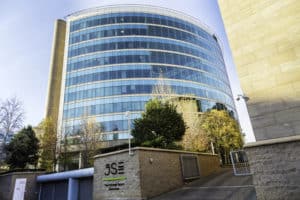 The South African securities market is something of a hybrid. Classified by ratings firms and other multilateral bodies as operating within an emerging market political and economic framework, its market institutions nevertheless resemble in most respects those of its peers in developed economies, transaction volume levels notwithstanding.
Beyond the assessments of local political and economic potential, much of the JSE Trade Connect conference in Johannesburg on 22nd and 23rd October was taken up with addressing issues that will be familiar to participants in major markets.
One, for example, dealt with making the most out of data, reviewing the role of distributors and the use of data by subscribers in an increasingly complex world. Here participants and panellists confirmed that they are dealing with the same data issues as other developed markets.
A session on regulatory developments on the first afternoon painted a picture of robust oversight and surveillance of South African markets. Alwyn Fouchee, head of regulatory compliance issuer regulation at the JSE outlined the actions of his department in reviewing listing criteria in the wake of a number of corporate scandals, resulting in the publication of a white paper in September 2018. Following feedback, the JSE expects to publish new rules by the end of the year, reinforcing, inter alia, reporting obligations  on JSE-listed firms
Fouchee stressed that, "The JSE is not a lone ranger in regulation." Shaun Davies, director of market regulation at the JSE, explained the use of market surveillance techniques to spot unusual trading behaviour. "The public need confidence that any market abuse is dealt with," he insisted.
Beyond the exchange itself, Brandon Topham, investigations and enforcement divisional executive, FSCA, the market conduct regulator of financial institutions, noted that the JSE is very good at detecting when something was amiss. "We then investigate." He suggested that in future, AI could do some of that work. The FSCA meanwhile cooperates with other regulators abroad to ensure best practice. "We're not worried about innocent mistakes," said Topham. "We go after criminals, using raids where necessary."
Another session reflecting global trends covered developments in the area of responsible investment. Panellists suggested that was need was a change in mindset with regard to the purpose of such investment.There needs to be a recognition that non-financial factors can have financial impacts and that, put simply, investment institutions have an obligation to bear in mind the state of the world into which their end-clients, such as pension fund scheme members, will be retiring.
On local market conditions, It would be fair to say that veteran South African journalist Karima Brown pulled no punches in her address. Despite the aspirational reference in its title to government and business leaders forging ahead together she suggested that a number of local actors had yet to be called to account for their role in dampening the current mood. That said, there was a way back to positive growth offered by Deanne Gordon, head of equities strategy at Standard Bank. To a large extent this involved completing initiatives already under way such as an eVisa programme to boost the tourism sector.
Overall, delegates left the event having engaged in a series of informative and realistic encounters. Following closing remarks by Merlin Rajah, business development manager, electronic trading at the JSE, who oversaw the organisation of this inaugural event, a number of delegates suggested they were firm candidates for attendance in 2020.