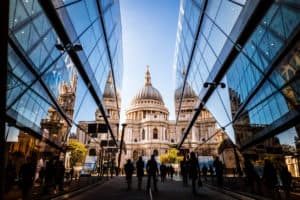 Goldman Sachs' head of sales trading for Europe, the Middle East and Africa (EMEA) has left the bank to join agency broker BTIG and expand its institutional equities business.
Andrew Vass joins BTIG as a managing director from Goldman Sachs, where he has spent the last 14 years, operating most recently as its head of EMEA sales trading for the last three years, focusing on cross-asset sales.
In his new role he will report directly to the head of equities and chief operating officer at BTIG, Luke Hodges, and will be directly responsible for growing its institutional equities business as well as continuing to develop the agency broker's cross-asset trading capabilities and coverage of hedge funds and other institutions globally.
"He [Vass] is a results-driven professional, who has a proven record for creating value and improving business outcomes for institutional investor clients," said Hodges. "We look forward to his contributions as we continue to build a versatile team of sales and trading professionals."
Vass is the third major appointment by BTIG in the last year in a bid to grow its London-based equities institutional division.
In January last year, BTIG also appointed two former Barclays traders, Neil Roberts and Matt Austin, as an equity sales trader and an equity trader, respectively. UBS' former cash execution head in Europe, Hugo Clark, joined BTIG in 2020 to lead equities trading in London.
The company has also set its sights on growth elsewhere after confirming plans to open a new office in Tokyo in March last year in a bid to expand its Asia-Pacific reach.