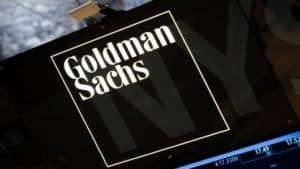 US investment bank Goldman Sachs will pay $1 million to settle charges alleging that it failed to make and keep audio recording for phone lines of trading and sales desks.
A regulatory order stated that Goldman Sachs installed recording hardware to comply with its obligations as a swap dealer in March 2013, but in January 2014, following a software security patch, the hardware failed.
"Registrants must comply with the Commission's recordkeeping requirements, as with all other applicable laws," said CFTC enforcement director James McDonald. "When they do not, we are committed to holding them accountable. This action reinforces the critical importance of recordkeeping requirements to the CFTC's enforcement mission."
Goldman Sachs was unaware of the issue for three weeks until an unrelated system spot check was carried out, after which the bank reinstated the audio recording. The US Commodity Futures Trading Commission (CFTC), which issued the order, required recordings from Goldman Sachs in an unrelated investigation, but it was unable to produce the files due to the technical failure.
The derivatives trading watchdog added that it only became aware of the problem with Goldman Sachs' audio recording when the bank could not produce relevant files for the unrelated investigation.
"Goldman's recordkeeping failure impeded that investigation, because the [CFTC] division was unable to obtain the information that should have been captured in the missing recordings through any other means," the CFTC said.
Earlier this month, US broker-dealer BGC Financial was ordered to pay $3 million to settle similar allegations related to its reporting and voice trading recordkeeping, which spanned a five-year period. The CFTC said that BGC had insufficient systems and processes in place to maintain audit trail data.