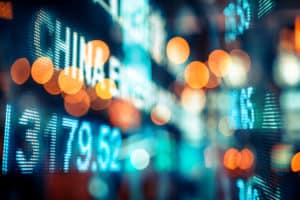 Goldman Sachs has moved to cement its Chinese presence by acquiring the remaining stake in its local joint venture.
The bank confirmed in a statement on 17 October, that the China Securities Regulatory Commission (CSRC) had given its approval for it to acquire the remaining equity interest in Goldman Sachs Gao Hua (GSGH) after moving to buy-out its partner following a 17-year joint venture in December last year.
The news follows a similar move by rival investment bank JP Morgan Chase, which became the first foreign bank to acquire 100% of a China-based brokerage in August this year. Morgan Stanley also took steps towards full ownership of its China securities joint ventures in May.
The gradual land grab follows a change in regulation from Beijing in April last year, which saw China open up its financial markets by scrapping limits on foreign ownership in the securities and mutual fund markets.
"This marks the start of a new chapter for our China business following a successful 17-year joint venture," Goldman said in its statement.
The investment bank confirmed that the migration of its onshore business units from Beijing Gao Hua Securities to GSGH was already underway and that following its purchase of the remaining stake of GSGH, it planned to rename it Goldman Sachs (China) Securities Company.
"Attaining full ownership of GSGH will enable us to position our firm for long-term growth and success in this market under one wholly-owned entity," the bank added.
The expanded ownership will allow Goldman to cement its operations in China's multi-trillion dollar financial markets.